Kainos Joins Forces With  IntuitiveTEK
March 2, 2020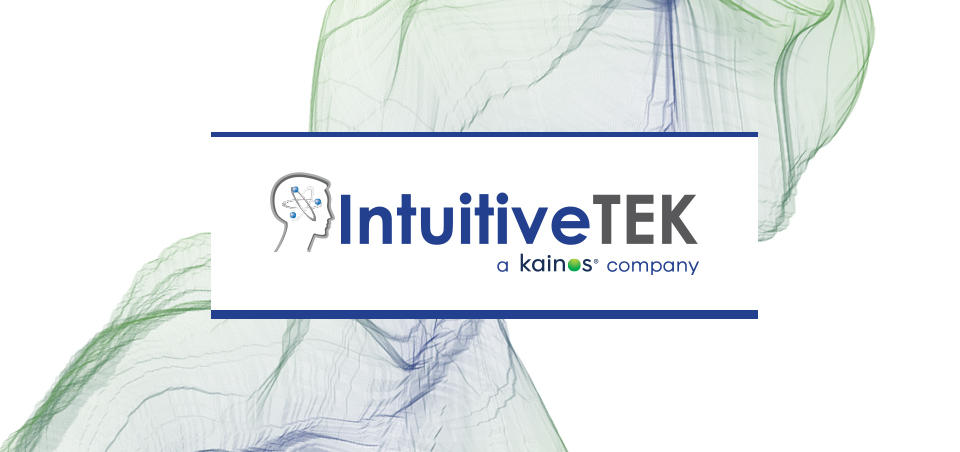 Kainos Deepens Existing Expertise in Workday Adaptive Planning Business Planning Cloud
Belfast, UK, 2nd March 2020 - Kainos, a leading UK-based provider of digital services and platforms, today announced the acquisition of Intuitive Technologies LLC ("IntuitiveTEK"), a trusted advisor in the areas of financial consolidation, budgeting, planning, forecasting, reporting and accounting solutions.
IntuitiveTEK  is a leading North American partner to Workday Adaptive Planning, a Workday company powering a new generation of business planning. Workday helps businesses better plan, execute and analyze across the enterprise in one system.  
Founded in 2010 and headquartered in Denver, Colorado, IntuitiveTEK has a workforce of 38 and has completed more than 500  Workday Adaptive Planning projects, with an aggregate of more than 150 years of dedicated Workday Adaptive Planning consulting resources team experience. IntuitiveTEK  was one of the first companies to start an Adaptive Insights partnership that focuses exclusively on selling Adaptive  Insights solutions, and has been awarded Adaptive Insights North American Top Partner on five occasions.
Following the purchases of Formulate and Implexa at the end of 2019, which extended Kainos' Workday Adaptive Planning capabilities in the UK and European markets, the acquisition of IntuitiveTEK makes Kainos one of the largest Workday Adaptive Planning practices globally. The addition of IntuitiveTEK will also enable Kainos to accelerate the growth of its North America practice.
Kainos is a leading Workday partner with more than 300  customers worldwide and operations in 15 countries. This acquisition reflects Kainos' ambition to change the way the world lives and works by helping customers to drive business planning and digital transformation by leveraging Workday's leading suite of applications in finance, HR and business planning. 
Commenting on the acquisition Brendan Mooney, CEO, Kainos, said: 
"I am delighted to welcome the IntuitiveTEK  team to Kainos, and into our ever-expanding Workday practice. The team's expertise, excellent reputation, and passion for building strong customer relationships aligns with our business, and we look forward to having them on board. As a leading Workday partner, we see this acquisition as an important step to deepen our expertise in Workday Adaptive Planning Business Planning Cloud in the United States, where we continue to see growing demand from clients in modernizing their planning and financial management processes."
Malachy Smith, Workday Global Practice Leader, Kainos, added: 
"Kainos has been a leading Workday partner since 2011 and joining forces with IntuitiveTEK  is another example of our continued commitment to expand our expertise in order to serve our customers. This partnership brings together our growing track record of deploying Workday Financial Management with deep knowledge across business planning, ensuring we are a go-to partner for customers in this key market."
Brian Storrs, Founder and President, IntuitiveTEK, added: 
"From the start, we saw the incredible benefits of the Business Planning Cloud and as Workday Adaptive Planning has grown, so have we. I am incredibly proud of all we have achieved to date and am excited for the next stage in our journey. The coming together of IntuitiveTEK and Kainos is a powerful combination for our customers and I am looking forward to partnering with Brendan, Malachy and the team." 
For further information, please contact workdayinfo@kainos.com 
About Kainos 
Kainos Group plc is a UK-headquartered provider of Digital Services and Digital Platforms.  
The Group's Digital Services include full lifecycle development and support of customised Digital Services for government and commercial customers. Kainos is also one of the leading European partners for Workday, Inc. ('Workday'), responsible for implementing Workday's innovative Software-as-a-Service (SaaS) platform for enterprise and, now, government customers.  
The Group's Digital Platforms comprise specialised digital platforms in the mobile healthcare and automated testing arenas. Smart is an automated testing platform for Workday customers; Evolve Electronic Medical Records ('EMR') is the market-leading product for the digitisation of patient notes in the Acute sector of the NHS. 
Kainos has over 1,550 people across 13 offices in Europe and North America.  
Kainos is listed on the London Stock Exchange (LSE: KNOS). For further information, please visit www.kainos.com