IntuitiveTEK Wins the 2017 Adaptive Insights Worldwide Partner of the Year Award
2018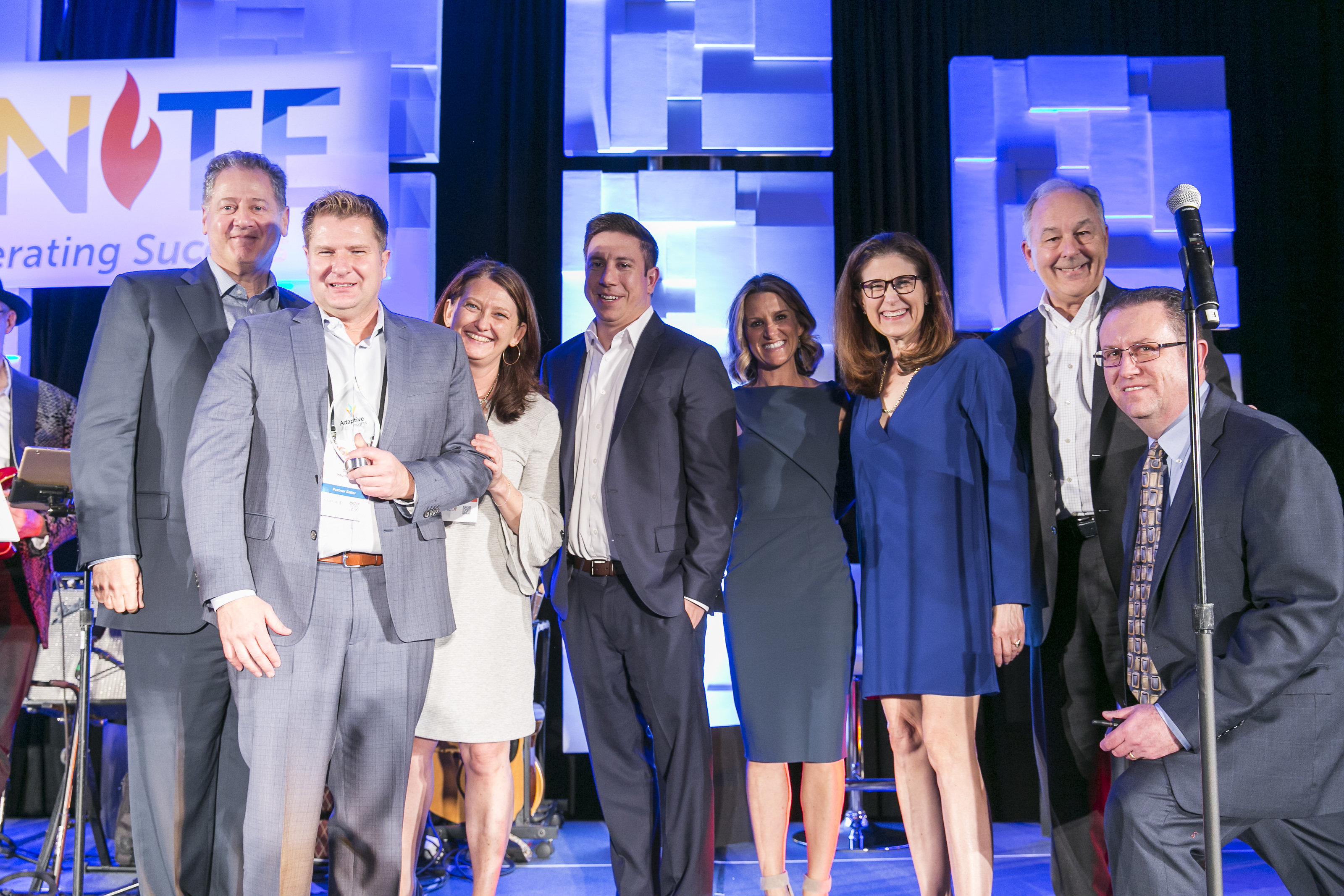 At the Adaptive Insights Worldwide Partner Summit in San Francisco, CA, Adaptive Insights announced its winners, and IntuitiveTEK was at the top of the heap. IntuitiveTEK received the 2017 Adaptive Insights Worldwide Partner of the Year Award. Adaptive Insights, a leader in cloud-based corporate performance management solutions, awarded IntuitiveTEK for its outstanding achievement in customer satisfaction, retention and sales.
Partnering with Adaptive Insights since 2010, IntuitiveTEK is part of Adaptive Insights' network of 150+ worldwide partners who serve more than 3,700 clients in 50 countries. As an Adaptive Insights partner, Intuitive TEK provides custom implementations of Adaptive Insights' solution and offers users FP&A expertise, ERP integration, training, webinars and continuing support. Doug Lucy, Adaptive Insights area vice president of global solution specialists and partners says, "With specialized services, solutions and support, our partners enable our joint customers to better manage their businesses. We are honored to provide IntuitiveTEK with the Worldwide Partner of the Year Award and look forward to continuing our successful partnership in 2018."
The award is a testament to IntuitiveTEK's dedication to its clients. IntuitiveTEK CEO and President Brian Storrs explains, "We're all about building strong, lasting relationships. We believe in partnering with our clients to achieve the best possible result together."
Evidently, this is a recipe for success. Apart from winning the award, Intuitive TEK's partnering philosophy and ongoing customer care were behind surpassing even Adaptive Insights' scores for customer retention.
Intuitive TEK's team is excited about the win and looks forward to continuing to deliver quality implementations, educational demos, and stellar support to customers.